MTN unlimited Browsing Cheat using Hammer VPN
We are here again with the latest working mtn free browsing cheat as always, Hammer VPN which allows you to browse using unlimited data.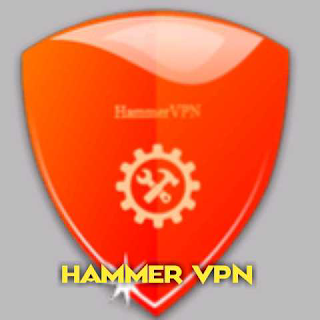 [the_ad id="2088″]
However, This is an MTN 0.0kb cheat that gives you 100MB data daily. You can get data ranging from 400MB to 500MB everyday, when you switch within the 4-5 servers we have.
As most people don't have knowledge of how VPN work we will teach you how to go about it in the simplest way that even a dummy will get it without breaking a sweat. But before we go into details you need to know what Hammer VPN is all about.
What is Hammer VPN ?
Well as this version of Hammer VPN is a modified one for easy utilization, it still offers similar features as the original version. It is VPN application that offers free as well as premium versions to users.
You can also read on
Tweakware free browsing for GLO and MTN
24clan VPN free browsing cheat on all network[the_ad id="2125″]
Features of Hammer VPN
As some people are having troubles browsing that they are being spied on or having thinking that they are being tracked this Hammer vpn Provide you with best online privacy protection which some other VPNs may otherwise not provide.
Some other advantages or function of this awesome app is as follow:
Increase your Internet Speed
Save bandwidth by compressing data.
Wi-Fi Hotspot Security.
VPN Protocol Selection and Port selection available, which makes it a robust VPN proxy tool.
No speed limitation.
Protect your device by acting as a virtual Firewall.
No ROOT required (Except ICMP VPN)
Very Easy to use VPN.
Mask your IP address and identity using a VPN server IP.
Daily Free ultimate privacy protection on your 100 MB Data.
Supports TCP, UDP ICMP VPN
VPN Server locations in over 15 countries.
All Servers are deployed in 1 Gbps network.[the_ad id="2125″]
It is an easy to use VPN unlike other app of its kind, it works for smartphone and tablet and does not require registeration or deep technical knowledge.
MTN Free Browsing Settings for Hammer VPN
This is one of the most trusted cheat in 2019 and believe mebit works like mad!. To get started with this free browsing, just follow its settings below and you can now start cheating MTN.
All you need:
• Android Phone
• MTN 3G/4G Sim
• Default MTN APN Settings
• Hammer VPN app (click here to download the mod apk)
Use the settings shown below
TCP Settings For MTN Nigeria
Lport: 8080
Rport: 9210
Protocol: TCP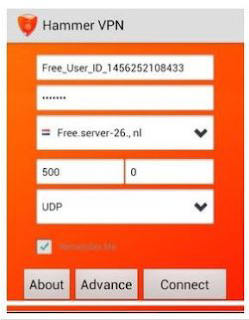 After you are through with that, you are a step closer, next is to navigate to the advance settings and then use any of the the proxy host and port you see here👉
Free proxy
.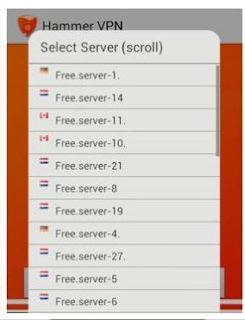 [the_ad id="2125″]
On header use any of these URLs
1. Mtn.com.ng
2. mtnonline.com
3. smartapp.mtnnigeria.net
4. youtube.com
5. foundation.mtnonline.com
6. musicplus.mtnonline.com
7. Stage-1app.mtn.co.za
8. mtn1app.mtn.com
9. datreset.mtnonline.com
After successful entry of the settings above, tap on connect and welcome to the world of free browsing of unlimited download and internet surfing using MTN on hammer vpn.
Please leave a comment below if it works for you and if you have any question don't forget to drop it. If you like this, don't be selfish use the share button below, share your family and friends.
#Never give up……..Giving up is meant for cowards