How to join Loom in Nigeria
What is Loom?
A lot of people have raised questions about loom but today we have answers to your questions, Loom is a new Ponzi scheme just like MMM in town which has been described by notable analysts as a new dangerous money-making scam, which is presently thrending over the Nigerian internet, targeting young people on social media.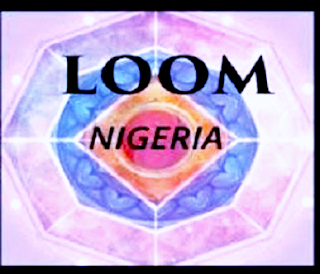 As recieved from Daily Mail, 'this ponzi scheme has surfaced online all over the world, with numerious names such as the 'loom circle', 'fractal mandala' and 'blessing loom, money loom, miracle loom etc.
You can also read;
Earn £50 from Yougov survey
how to get 29GB for N1000, on MTN
Free browsing on Http Injector via 9mobile
Free browsing using MTN Http injector
How to start earning cash on Instagram
How can I join loom?
The very first step of joining is being invited to join a WhatsApp group chat, which is created for loomites the next step is you investing N1,000, N2,000 or N13,000 with an assurance that you will earn eight times the amount you invest back once you recruit at least a new friend, something like referal.
Also thrending is;
MMM is back this June 2019 with 50% interest click here to read more on MMM ponzi scheme.
After you have made the payment, you are requested to refer at least a person to join the scheme.
There are four levels in Loom Nigeria indicate with colours tags Purple, Blue, Orange and Red.
Everytime eight people join the loom, the person in the centre (Red) will get the target amount and leave the group.
Steps to register with loom ponzi scheme
The registration for loom is as follow, 1k to get 8k, 2k to get 16k and 13k to get 104k
If you wanna join loom

click here

to join the group via the invite link

(note that you join at your own risk)

.

You will be sent acct number..

You'll send N1000 to it

Then send the proof of payment to to the group admin. Then your journey starts from there.

Everyone has his or her own turn. It depends on who paid or joined before the other individual.

The faster you pay and join, The faster you cash out.
Everyone will repost and convince people to join the group with proofs of cash credits.
When it is your turn, people will pay into your account given at that point.
After they pay, the wilk also join the system, and it gors on and on.
Once you've made your money…
Then you leave the group to make space for other people to cash out too..
Is loom a scam or legit ponzi scheme?
Netsafe CEO Martin Cocker has warned that most ponzi scheme is just a pyramid scheme disguised as something new.
However, according to experiences most of these money making scheme is "first come, first serve" meaning first set of people get their payments while those that enter the system late are those that become victims, according to Mr Cocker, 'loom' is one of the first scams that has been seen to spread successfully on social media targeting young people who won't recognise it as being a pyramid scheme.

'Any scam targeting people through social media is effective, because as you receive contacts from people you know, you lower your guard,' Mr Cocker said.
'It would be pretty easy for a scammer to release a similar kind of programme and release it into social media and see how far it can go.'

Does loom pays? Yes it does, at least for now but be aware that you join and make payments at your own risk.
You should also be aware that MMM is back and this time MMM is back with promises, link to MMM 2019 is at the top.
Please do use the comment box if you have been paid or if you have anything to tell us.
#Never give up……Giving up is meant for cowards