JAMB set to annul almost half of 2019 UTME results
As received from School scanner correspondent, JAMB has considered to annul some Jamb UTME result of some states due to high level of fraud recorded on the course of the said exam.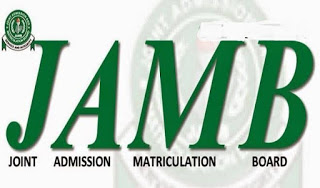 .
The Board recently conclude to cancel half of 2019 UTME Results. Reports reaching School Scanner has it that the Joint Admissions and Matriculation Board may likely cancel lots of result as much as half of the results of its 2019 UTME. A senior authority has informed the Newsmen that as a result of fraudulent activities in some States, Candidates from those areas may not be able to access their results.
You can also read on JAMB result checker for 2019
Why was the UTME result cancelled?
The JAMB official who spoke to School Scanner stated that all parts of the nation were engaged in malpractice.
.
What brought about this conclusion was that the manner at which candidates cheated during the exam that was held between 11th and 18th of April was at a very high rate, the official also stated that the fearless display of fraudulent acts by some people including candidate's parents and center owners," would leave many people speechless and surprise.
JAMB's spokesperson, Dr Fabian Benjamin lamented that ,If you look at the CCTV camera recordings, you would be surprised whether these people thought we were merely cracking jokes when we introduced the installation and use of the CCTV cameras, some even thought it was just there for decoration or it was just there to scare them. However, this will be a shock and a lesson to others who will try similar thing in future, I am sure they didn't believe us because if they did believed us they wouldn't have dared what they did in those places," he stated.
He further stated, no less than 50 percent of the results in some certain states would eventually have their exam result withheld.
JAMB also advised candidates to neglect calls from sources which claims to have access to the Board's classified information or can influence their result. This is a warning from the board to candidates and parents or guardian to avoid being scammed.
#Never give up……Giving up is meant for cowards.