How to check JAMB result 2019
Are you one of the applicants who sat for the just concluded JAMB 2019 UTME ? If yes, then you definitely must be worried about to check your results. Believe me I have also been in your shoes sometimes ago, I wrote JAMB, checked my result and I passed, so relieve yourself of tension and don't be nervous. You read, of course you will pass.
Congrats! The JAMB results are now out and it's exceptional from how candidates used to check their results before.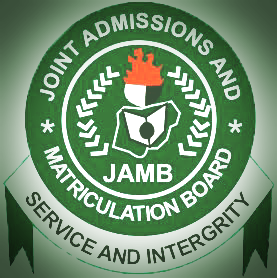 Please note that, for you to be able to qualify for admission in your school of preference you must have reached the JAMB score cut-off mark set by your various preferred college.
Right here we are able to guide you using the simplest method to check your JAMB result and carefully list and explain all of the steps you are required to take.
The steps listed are highly simplified that even a dummy will follow each steps without a slight sign of stress.
You can also read on:
How to get free data on Gidimo app
Free browsing on all network via 24clan VPN
New year quotes for family and friends
The steps identified to check JAMB result for 2019/2019 UTME
Go to JAMB result portal right here .
You will be required to create a profile through the sign up (New user) webpage in case you are a new user. For existing users, clearly type in your JAMB login information. To create your profile, you will provide a valid e-mail address (always use your own personal e-mail for your own for easy accessibility), your surname, first name, contact Number, state and LGA of origin as well as the password you intend to use, finally, tap on the sign up button. Note that every candidate is entitled to only one profile as multiple account will not be encouraged, so take precautions.
up, you are to use your email address and password to log in.
Immediately you are logged in, you will be taken to the landing webpage where you'll see the list of all available services.
Select "Print result Slip". that is available on the side bar or on the home webpage.
Once you choose this service, a Transaction identification is generated for the service. this may be displayed on the confirmation page on the display.
Review the details displayed on the affirmation page. also, notice the Transaction identity displayed in a bold red font style. The Transaction identification is beneficial for all future references regarding the Transaction. A duplicate of this transaction id will be dispatched to your registered email address.
Tap on the continue button if you wish to make the payment with your card straight away. if you wish to use alternative payment modes like ATM, cash at the bank or Quickteller, please note down the transaction identity as it will be required.
On the Interswitch payment webpage, input your card info and click on on the Pay button.
The status of your transaction will be displayed in the "My payment section". An message and e-mail containing your precise Transaction identity and payment status will be dispatched to you after payment. Tap on the continue button.
Once payment is confirmed, you will be requested to provide the following:
(a). Your year of examination.
(b). Your JAMB Registration number.
After you have input the information successfully, you can now proceed to print the result Slip as shown on your display
Can I check my JAMB result on my phone?
Yes you can, simply follow the following steps to check your result. It is also simple.
How to check JAMB end result for 2019 Examinations on smartphone device
To check your 2019 UTME exam results on your cellphone or tablet, genuinely comply with the instructions below.
Open your browser with a moderate internet connection
Go to JAMB portal right here.
Input your login information and log-in.
click on "Print result Slip" button, you'll be requested to make a payment N1000.
Once your transaction is Successful, input your registration number and examination year (2019).
Just chill relieve yourself of tension while your full result will be displayed on the display.
Follow the steps above then you should be able to check your JAMB result for 2019.
I hope you have good grades. Good luck
#Never give up……Giving up is meant for cowards.