Claim your Free data on Gidimo app
Do you want Free data? Then here is it, Gidimo android app is here again, Gidimo app gives you free data bundle, I bet you don't want to miss this. If you really want free data on gidimo, then you are just at the right place.
Just follow this article to the very end and you will start enjoying your free unlimited data on MTN via Gidimo.The steps and procedure are highly simplified that even a dummy will get the gidimo free data without breaking a sweat.
So lets do a little introduction, lets first know what gidimo is about.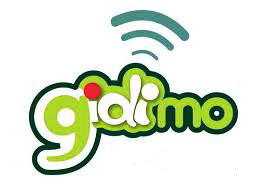 What is Gidimo all about?
Gidimo is an online platform that promise to make learning easy and enjoyable for all student. It is a platform that targets African students in particular.
It has a lot of student programs in almost all school stages which may include primary, secondary up to tertiary education levels.
I know you might be wondering how does this gives me free data? Well, we will come to that pretty soon.
The process of learning in most times has its own social challenges and struggles.
Not only does it make students learning more fun and interesting, but it can also enhance student's sense of understanding.

You can also read on:
free browsing cheat using 24clan VPN on all network
How to join loom ponzi scheme
How to Get free data on Dent app, Flaim app and 20Bids app
Note that you can also earn real money online via 20Bids, click the link above to read on how to get free 500mb data on 20Bids app, they also offer online job you can do from home.
Gidimo app also organizes online tournaments for users from time to time. Prizes can be won from this tournaments which may include mobile phones laptops and many more prizes.
The programs requires something called Gidi(GGs) in other for users to subscribe.
Gidi sometimes called GGs, is a kind of E-currency for the platform. Gidi(GGs) can be brought with real money through various payment methods like bank transfer, credit/debit card, PayPal etc.
Students can find their GG balance in their wallet by clicking on the wallet button on the Gidimo android app. Users can also redeem their Gidi(GGs) for data bundles.
For users who may have questions while using the app. The platform provides an online community where users can have discussions, share questions, and find answers to their questions.
How to get up to 150MB Free MTN Data On Gidimo App
It's a program were they reward new users with 150MB free of data to browse for free on MTN just like cheat when they sign up via the Gidimo app.
Requirements to get gidimo free data
MTN sim card and android phone
Register and Download the app from here to get started.
Register and verify your Phone number and receive your first 50MB, it does not end there, its just the beginning.
Download the app from Play Store, Login as a returning user with your detail and you'll receive another 100MB! Great, isn't it?
Dial *460*260# to request for your data balance.
50MB is given for signing up on the Gidmo platform and 100MB is also given for installing the Android app. Users can also earn 400MB of Internet data bundle
This is where it gets interesting, when you invite friends to sign up and subscribe on the gidimo platform you get another 400mb data on your MTN line.
How to accumulate up to 1Gb Unlimited data
To receive up to 1GB data you need few MTN phone numbers depending on what you desire.
This s not actually free browsing cheat on MTN, but simple way to get free data with gidimo app. I.e Is the app that give free data bundle on Sign up and referral just like the popular zoto app does.
The sign up process is very easy and can takes less than a minute. All that is required are your name, mobile number and password. During sign up, an OTP(one time password ) will be dispatched to your number to verify that you own the number.
After which you will be required to provide an MTN number which the data bundle will be transferred to.
Users who want even more data bundle can install the app and refer friends to sign up on the platform.
Your friends will also gets 150MB worth of data bundle when they sign up on it.
How To Get Your Wallet Load on Gidimo App
Sometimes users receive free GGs to complete the topics, take part in challenges, tournaments and participate in social battles.
By loading GG to your wallet, you can also get more GGs.
GGs can be purchased by clicking the Gidi load in your wallet to select the number of GGs to buy.
GGs can be used for the apk programs. If you choose, you can also redeem GGs as a web-base. Visit the official website for more information.
That is how to get the free data.
Please do use the comment box if you have anything to tell us.
And don't forget to read on 20bids (link at the top) as you get 500mb and you can also earn real money from the company
#Never give up……Giving up is meant for cowards