Jamb mock exam 2019, things to note before and after
By now, applicants eligible for the 2019 JAMB mock exam ought to have acknowledged that the examination is set for Monday April 1st, 2019. whether or not you're taking the mock examination, we recommend that you get the JAMB CBT mobile App for 2019 UTME and/or 2019 JAMB CBT PC software from play store on android or its equivalent for other devices. It will further help you to basically prepare yourself and get prepared for the main examination that's the motive for the JAMB Mock.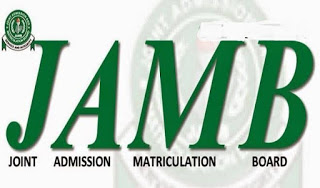 However, in case you are among those that will be writing the examination, please do take it serious as you may possibly learn or obtain one or two things that will help you and other applicants for the primary examination.
Additionally you should also have it in mind that other candidates that may not be partcipating in the mock exam are relying on you for updates and relevant information regarding the conduct of the mock examination. So please take note of the whole thing this is taking place in your centre and keep us up to date.
You are free to comment in the comment box below, we will be here on that that to assist you, so you can let us know anything that is happening in your centre.
while in the MOCK exam venue, please pay attention to everything;
The following things are those things you should endevour to take note of as they are likely the things you will be using on the day of the main exam, so take note of them. The following thibgs are to get you prepared.
1. Take a look if there are surely CCTV Cameras
2. Check if the systems are special in anyway (perhaps if there is no mouse)
3. while you login to take an test, check how the CBT environment is laid out.
4. where is the time located, where are your subject Navigation positioned, where are the question Numbers placed, e.t.c.
5. Check if there's provision for the use of both Keyboard and Mouse
6. Check the time given for the examination
7. Check the quantity of questions given.
8. Finally check if there's any element new with the entire process.
ensure you arrive your centre at a minimun 30 minutes earlier than your original scheduled time.
In case you are going to the exam with any of the banned gadgets , make sure you keep them somewhere safe outside the corridor to avoid being punished or disqualified.
Finally, remember to return back to school scanner to share your stories. There will be a thread for that after the mock exam.
Best of luck!